Bharathanatyam classes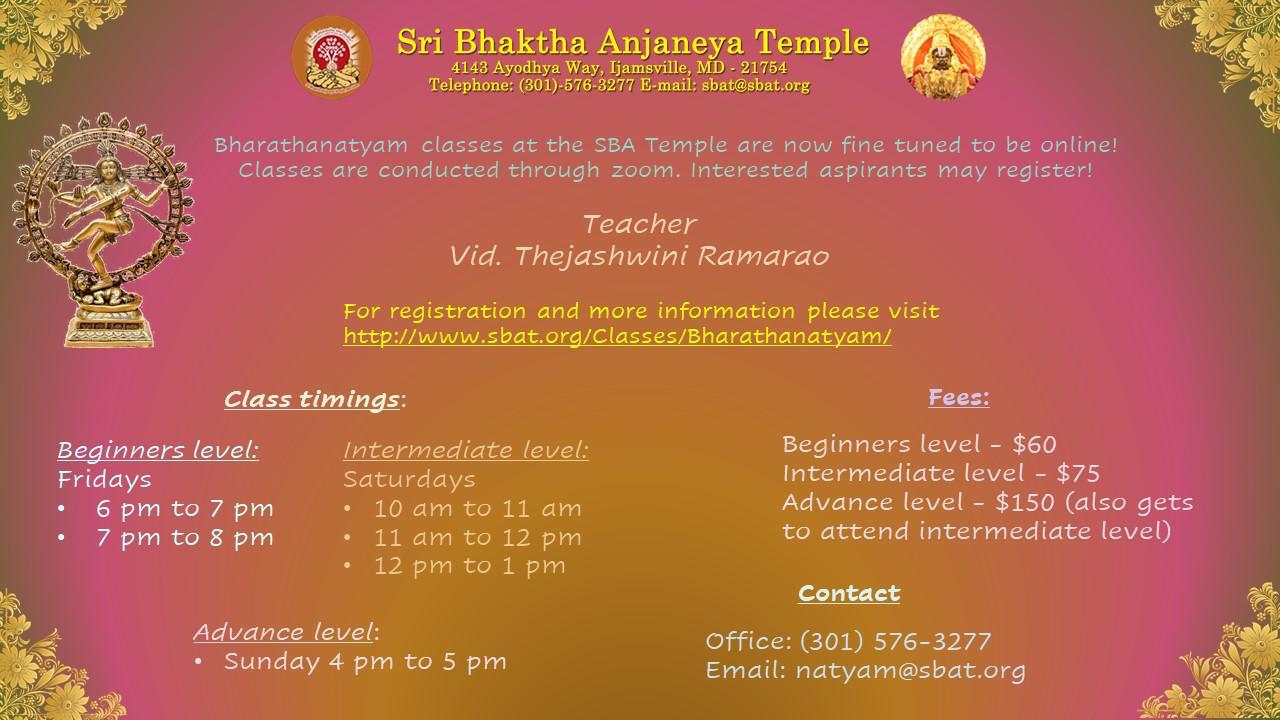 Click here to sign up
Dress Code:
To be in accordance with the spiritual environment of the holy temple, there are certain guidelines for the students to be followed.
All female students are encouraged to wear bindi/kunkum before coming to the class.
All students are required to wear the uniform, which is a custom made chudidhar or selwar Kameez.
Uniform colors:
Orange top, green pant and green dupatta.
Email:
natyam@sbat.org

For the sake of teacher-students interaction, the above mentioned email address will be used.

If class is cancelled during inclement weather, students will be informed beforehand through this email.